Edinburgh. Lovely city!
I finally arrived in Scotland yesterday morning after the British Airways debacle the previous night. My first impressions were very positive – the quaint airport with its tiny luggage belt servicing the flights made me laugh.
I caught a bus in to the city centre andwas instantly struck by the awesome buildings, made from stones and plentiful in number. While they made up the backdrop, the natural surroundings were also beautiful.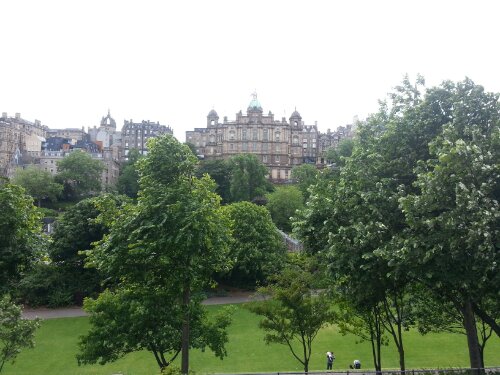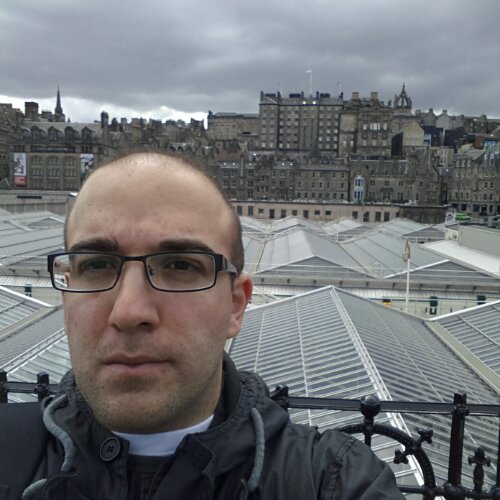 I had to wait a few hours till check in so I dropped my bag off and went wandering, despite my being awake for nearly 30 hours at this point.
I found myself in the National Art Gallery which boasts sine absolutely stunning works by Scottish and international artists. I loved the religious depictions, some dating backto the 1500s.
I didn't take any photos – I always feel uneasy doing so in museums and art galleries.
After an hour or so I made myway out to the attached cafe/restaurant and had sine lunch. Had to try the haggis…
Now clearly this place was hoity toity, hence the presentation of the dish. But I didn't mind the taste of this dish! Maybe they watered it down for tourists but, hey, I have it a go.
I eventually got back to the hotel and decided I needed to sleep – 30 hours awake was not agreeing with me. I had every intention to wake up at 8pm in order to go out to a pub and grab some dinner. Instead, I slept through till 9:30am and I was glad I did. My body was exhausted.
But waking up at nine put me in a tricky situation. There was much I wanted to see but I had to catch a train at 2:51pm down to Preston.
So I did the one big touristy thing I hate – I bought a ticket for one of those hop-on/hop-off tour buses. Most importantly, I wanted to check out Edinburgh Castle.
Luckily for me, I got a great tour guide with a solid knowledge of the history of the city.
Interestingly, we drove past the birth house of Abraham Graham Bell, inventor of the  telephone: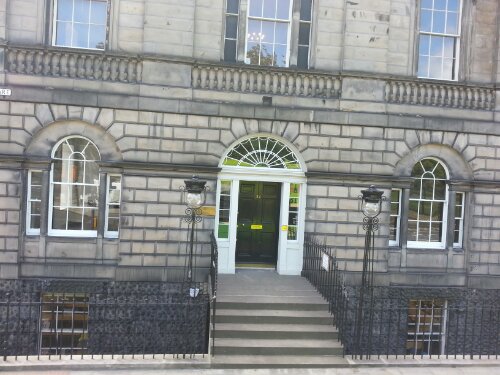 as well a heap of other cool stuff: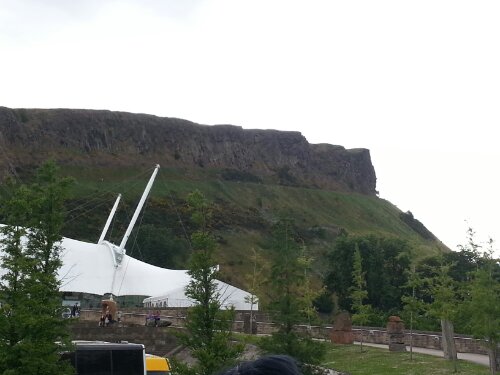 I got out to see the Edinburgh Castle which, from the outside, was pretty cool. The tour of the castle needed 2.5 hours but I didn't have time, so a quick look around the entrance was better than not at all!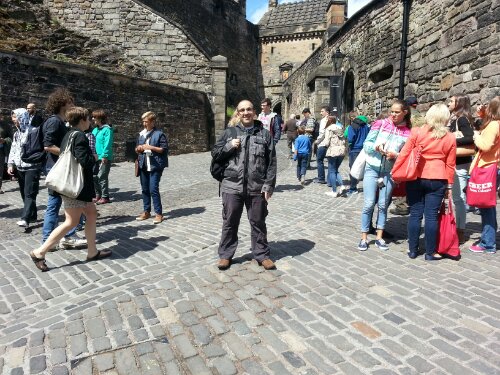 And the tour bus took us around the back and side: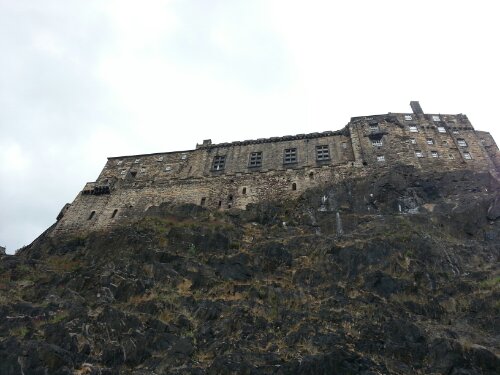 I had a light lunch in a very small pub hidden half under ground near the Castle before walking to a nearby church: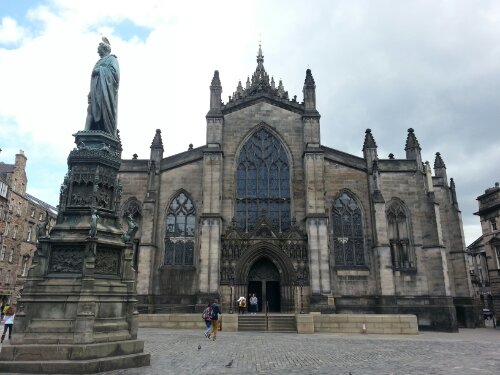 I hopped on the bus and went back to the hotel to collect my bag and catch my train down to Preston. When I went to get in the train I realised I hadn't printed the online ticket and the lady in the ticket Centre wanted to charge me £10 to print it off – yeah right.
I got on the train by showing the ticket in my screen and the train guardwas really cool about it.
The two and a half hour train ride down was really lovely. I listened to Tracy Chapman and sat at the window watching the gorgeous Scottish and English countryside go by: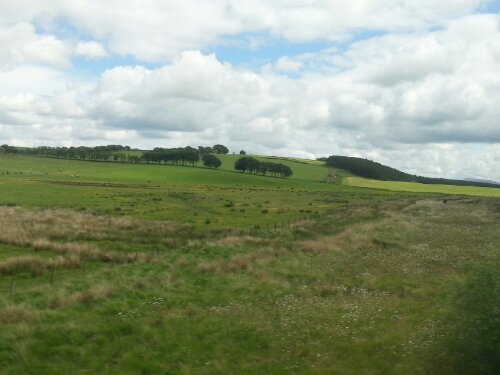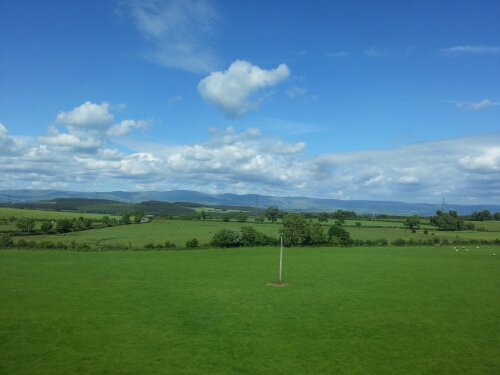 And so, Ben Powell, an ex-student now friend who finished years ago, picked me up from the station and brought me back to Stonyhurst College, a Jesuit school he's been working for the last few years. Really good to see him!
So, bed time now (I won't get to upload this till I get Internet access in a couple days). More to come about my stay in Stonyhurst!